Portrait of Japan,
a photographic competition
with an aim to campaign for a better future.
ABOUT
Portrait of Japan (PoJ) is a photography award that celebrates and showcases the faces of people who make up Japan to promote the power of portrait photography. It was envisioned as a Japanese version of Portrait of Britain, a groundbreaking exhibition showing the face of modern Britain by 1854 Media, publisher of the British Journal of Photography. The award is open to photographers of every level. Our esteemed panel of judges will assess all images, including Takashi Homma, Mari Katayama, Hellen van Meene, Yoshiyuki Okuyama, and Alec Soth. PoJ is in its first year and is run as part of Tokyo Tokyo FESTIVAL by Arts Council Tokyo.

PoJ invites all photographers to submit work that celebrates the diversity of people who have a deep connection with Japan. It doesn't matter where your subject lives, but to be eligible, your photos must have been taken after January 1, 2020. Each of the five judges will select one photographer to win the first prize of ¥100,000. Fifty winners, including the five first prize winners, will be announced on our website in mid-August. Their work will be exhibited on MC Decaux digital screens around Tokyo from late August to early September and a booklet the winning works is planned for production.

Today we are confronted with an unprecedented crisis brought by the spread of COVID-19, which has marked a pivotal turning point in human history. In this time of change and uncertainty, what future should we aim for and aspire to? Photography may offer an answer to this urgent question. PoJ invites you all to join the discussion on the variety and diversity of life across the nation, with themes such as gender, sexuality, and the recent increase of immigrants since the ease of immigration law to develop an awareness and appreciation of cultural diversity.

It has taken a global crisis for us to rethink our identity and lifestyle, the importance of friends and family, and our connection with the communities, countries, and international society in which we live.

We are calling for real, relevant, and relatable images that convey the rich tapestry of modern Japan. It can be anyone. It can be yourself or your loved one, a friend or a relative, a worker supporting our lives, a foreigner living in Japan, an essential worker fighting the battle against coronavirus, someone who has been forced to change his or her life, or an activist who is dedicated to advocating for diversity and inclusion.

Portraits that capture the many faces of our time will be seen on the streets of Tokyo, sharing their stories and inviting the viewer to reflect on a wide range of social issues. We believe that these images will help us not only understand people's diverse values and perceptions but also find ideas and inspirations to build a better future.

Organized by IMA Project by amana inc.
Sponsored by MCDecaux, Inc.
Supported by 1854 Media, Arts Council Tokyo, Tokyo Metropolitan Foundation for History and Culture
Founded by Sungwon Kim
Art direction by Yoshihisa Tanaka

What is Portrait of Britain?
Portrait of Britain™ is a national portraiture award celebrating the many faces of modern Britain, organized by 1854 Media, the world's leading authority on photojournalism. In 1854, it published the first issue of British Journal of Photography, now the longest-running and most influential photography publication in the world. The multi-award-winning digital media company has shifted its focus on to publishing online articles while continuing to produce monthly print magazines telling stories of portrait, education, journalism, and society. Since its inception in 2016, Portrait of Britain has been celebrating the unique heritage and diversity of modern Britain. The competition is open everyine, and winning images will be exhibited on JCDecuaux digital screens across the UK and showcased in the Portrait of Britain exhibition and book.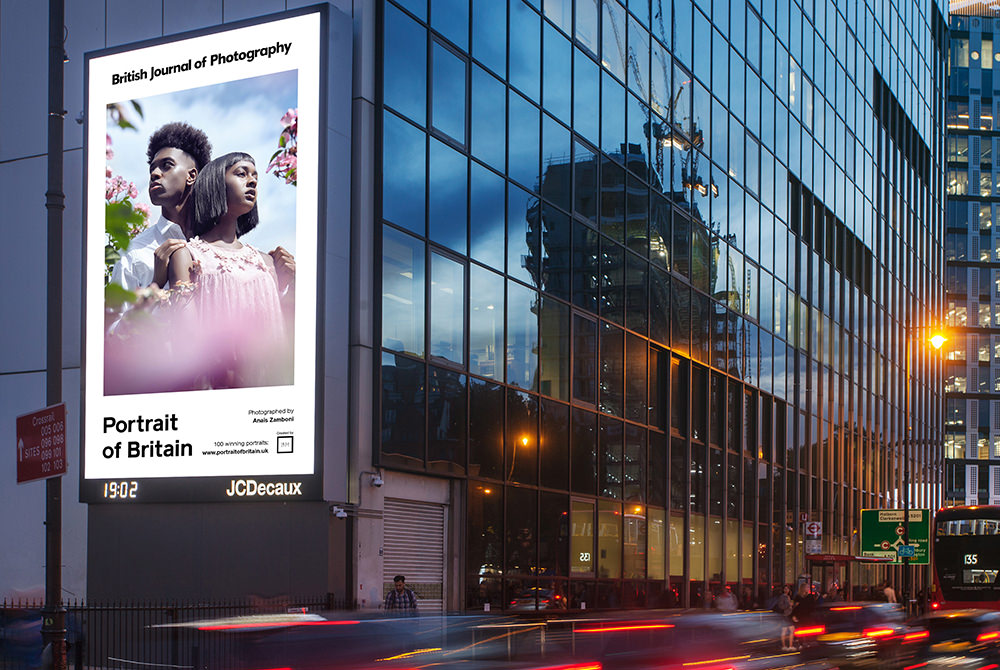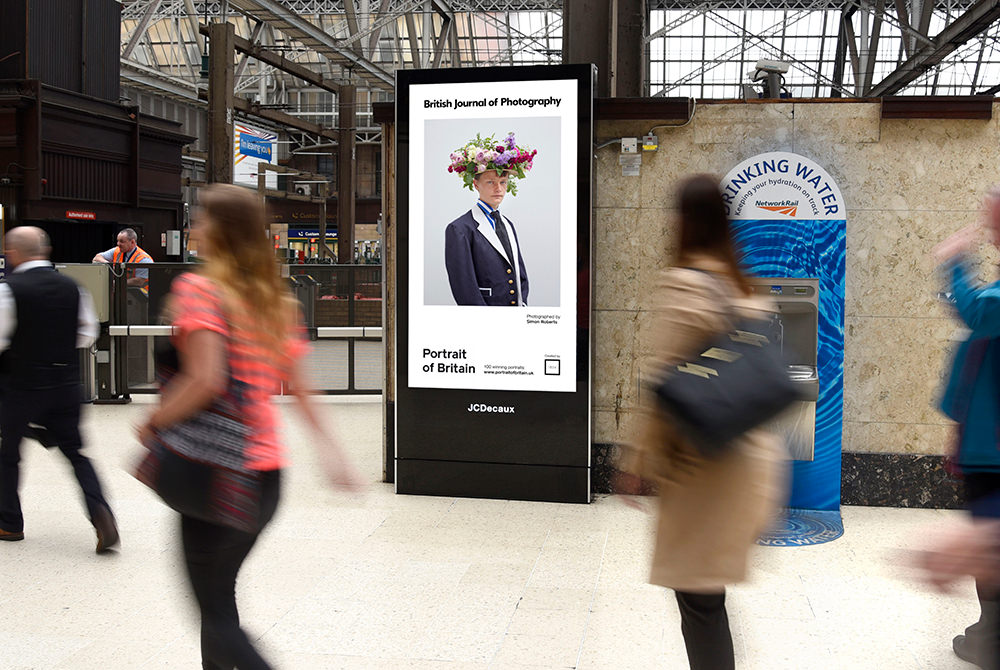 OVERVIEW
The Portrait of Japan (PoJ) invites work from photographers on the theme of people living in Japan or those who live elsewhere but have Japanese roots.


Assignment:
Create portraits that represent the diverse faces of modern Japan.


Submission Period:
June 15 to July 11, 2021
The submissions are now closed.
Thank you for all your entries!


Eligibility:
The PoJ Awards is open to anyone at any age residing anywhere in the world.


How to Submit Your Assignment:
Click the 'ENTRY PAGE' button on this website to begin your submissions.


Entry Fee:
¥2,000 per entry
We only accept credit cards (Visa, Mastercard, American Express).
Rules & Guidelines:
• Portraits must be taken after January 1, 2020.
• Each entrant is permitted to upload five images per entry with a maximum file size of 10 MB.
• We can only accept images that are uploaded using our entry system. Please do not send your photos by email / WeTransfer / on DVD / some other way.
• If your entry is not considered as a photographic work, it may not be judged.
• Entries should not infringe the rights of third parties, including copyright, trademarks and portrait rights.
• If your entry incorporates other third-party materials, such as artwork, film, photography or music, all relevant consent must have been obtained to enter the photograph in the competition.


Exhibition Schedule:
from late August to early September, 2021 (TBC)


Display Locations:
The winning entries will be exhibited on digital screens at selected locations in Tokyo, which will be announced shortly.


JURY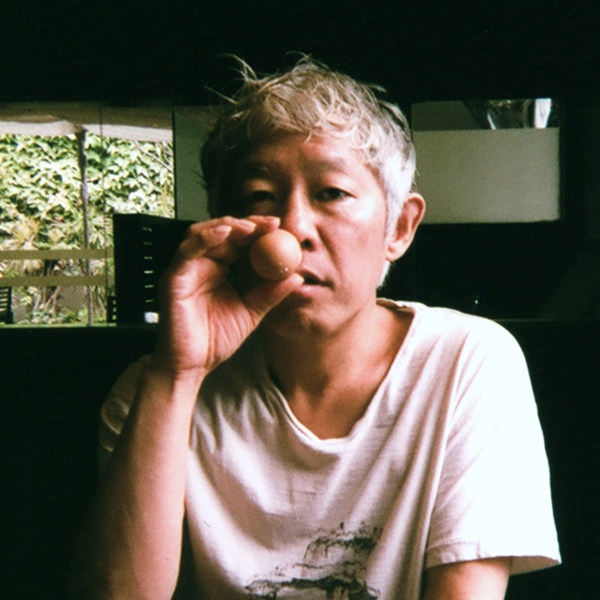 Takashi Homma
Artist comment:
I expect to see works that push the boundaries of portrait photography.

Photographer. In 1999, Homma was awarded the 24th Kimura Ihei Commemorative Photography Award for his project, Tokyo Suburbia (Korinsha Press). He had his first solo museum exhibition, New Documentary, showing at three museums in Japan from 2011-2012. His publications include Tanoshii Shashin [Fun Photography] (Heibonsya), Honma Takashi No Kankotsudattai (Shinchosha), mushrooms from the forest (Case Publishing), and Looking Through Le Corbusier Windows (Walther König, CCA, Window Research Institute).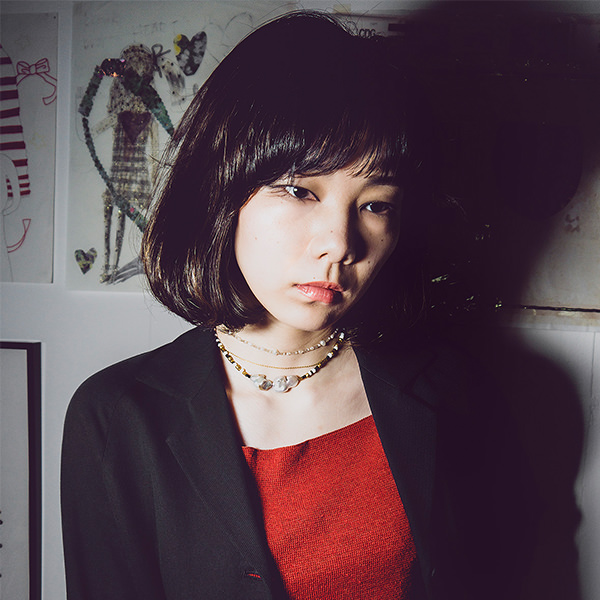 Mari Katayama
Artist comment:
I can't wait to see your work.

Born in Gunma Prefecture in 1987. In 2012, Katayama graduated with a master's degree in Intermedia Art from Tokyo University of the Arts. She won the Higashikawa New Photographer Award in 2019 and the 45th Kimura Ihei Award in 2020. She has created numerous self-portrait photography featuring embroidered objects and decorated prostheses, using her own body as a living sculpture. She is also a multi-talented artist; she is a model, a singer, a speaker, and an author. Her work was featured in Photographs of Innocence and of Experience – Contemporary Japanese Photography vol.14 at the Tokyo Photographic Art Museum in 2017 and the 58th Venice Biennale in 2019. Her first photobook, GIFT (United Vagabonds), was published in 2019.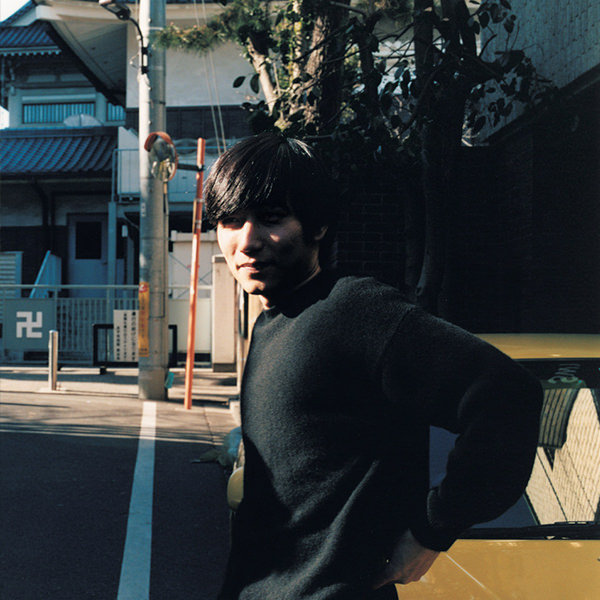 Yoshiyuki Okuyama
Artist's Comment:
I'm looking forward to seeing unique works with fresh perspectives.

Born in Tokyo in 1991. Recipient of the Award of Excellence for Girl at Canon's 34th New Cosmos of Photography competition in 2011. Recipient of the 47th Kodansha Publishing Culture Award for Photography with BACON ICE CREAM in 2016. Major photo collections include As the Call, So the Echo, The Good Side, Kimi No Sumu Machi [The Town you Live In], PACARI SWEAT, and Los Angeles / San Francisco. Main exhibitions include BACON ICE CREAM at PARCO MUSEUM (2016), Kimi No Sumu Machi at Omotesando Hills Space O (2017), As the Call, So the Echo at Gallery 916 (2017), and Shiroi Hikari [White Light] at Canon Gallery S (2019). He also works as a film director for TV commercials and music videos. In May 2021 by Akaakasha, his photobook flowers was published by Akaakasha.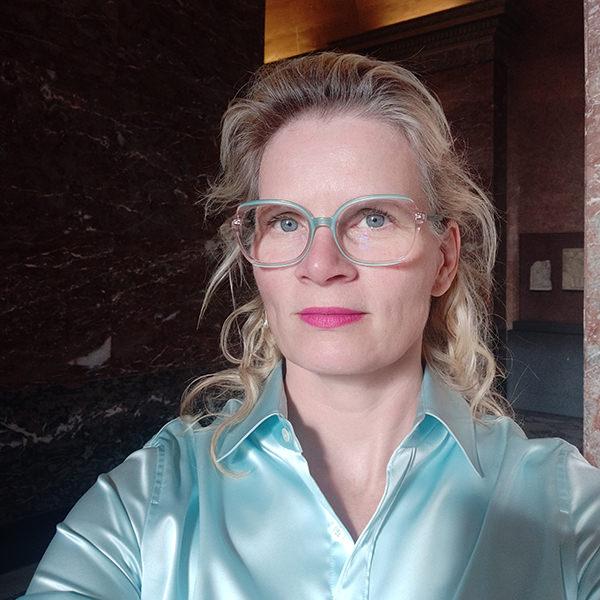 Hellen van Meene
Artist's Comment:
What photo will last longer than 1 instagram post? What image is strong enough to have it framed on your wall and live with it?

Hellen van Meene (born in Alkmaar, the Netherlands, 1972) studied photography at the Gerrit Rietveld Academie, Amsterdam. Over the last twenty years, Hellen van Meene has produced a complex body of work, offering a contemporary take on photographic portraiture. Characterized by her exquisite use of light, formal elegance, and palpable psychological tension, her depictions of girls and boys on the cusp of adulthood demonstrate a clear aesthetic lineage to seventeenth-century Dutch painting. Van Meene captures the intimacy in the photographer/subject relationship, bringing out a sense of honesty and vulnerability from within her models and highlighting the beauty of imperfection. Her work has been exhibited internationally and is in the collections of major museums around the world, including the Guggenheim Museum, New York; Stedelijk Museum, Amsterdam; Victoria and Albert Museum, London; Art Institute of Chicago; Brooklyn Museum; Museum of Contemporary Art, Los Angeles; and San Francisco Museum of Modern Art. She has five monographs on her name the others include Portraits, Japan Series, New Work, Tout va disparaître and 2015; The Years Shall Run like Rabbits.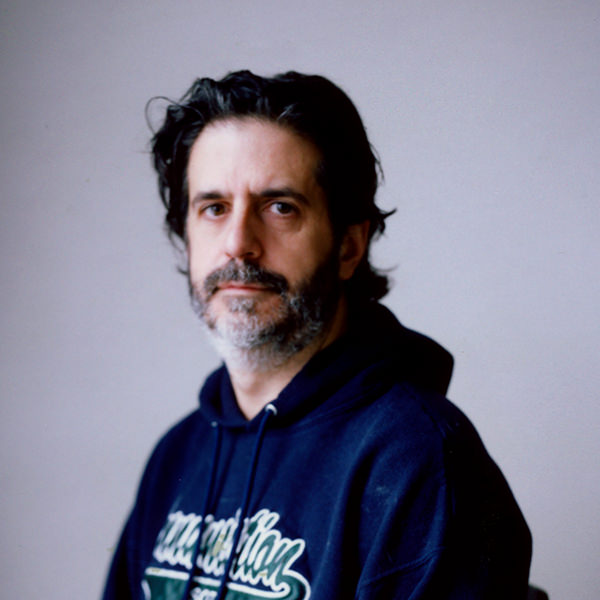 Alec Soth
Artist's Comment:
We think of portraiture as subject-focused, but I'm more interested in the exchange of energy between the photographer and the subject. This energy can take many forms: empathy, confusion, confrontation, awkwardness, affection. But the best portraits for me communicate a relationship between photographer and subject that is too complex for language.

Alec Soth (b. 1969) is a photographer born and based in Minneapolis, Minnesota. He has published over twenty-five books including Sleeping by the Mississippi (2004), NIAGARA (2006), Broken Manual (2010), Songbook (2015) and I Know How Furiously Your Heart is Beating (2019). Soth has had over fifty solo exhibitions including survey shows organized by Jeu de Paume in Paris (2008), the Walker Art Center in Minnesota (2010) and Media Space in London (2015). Soth has been the recipient of numerous fellowships and awards, including the Guggenheim Fellowship (2013). In 2008, Soth created Little Brown Mushroom, a multi-media enterprise focused on visual storytelling. Soth is represented by Sean Kelly in New York, Weinstein Hammons Gallery in Minneapolis, Fraenkel Gallery in San Francisco, Loock Galerie in Berlin, and is a member of Magnum Photos.
AWARDS
Five First Prize Winners
Each of the five judges will select one work.

Selected photographers will receive the followings:
Cash prize of ¥100,000.
Selected photographers will be featured on the PoJ website.
Their winning images will be exhibited on digital screens at selected locations in Tokyo.
Publication of a pamphlet
(Free distribution. It is planned to be sent away exclusively to the magazine IMA's subscribers with the issue scheduled at the end of October.)


Fifty Winners
Selected photographers will be featured on the PoJ website.
Their winning images will be exhibited on digital screens at selected locations in Tokyo. Publication of a pamphlet
(Free distribution. It is planned to be sent away exclusively to the magazine IMA's subscribers with the issue scheduled at the end of October.)


FAQ
Rules, usage and copyrights

Q. Do I retain the copyrights on my photos?
A. Yes, you will retain full copyright to all your submissions. However, by submitting your photographs, you will grant us the right to use the images in relation to the competition on our social media, the promotion of the winners or of the competition. For more details, please refer to our terms and conditions.

Q. Where can I check the rules?
A. here.
Entries

Q. I can't upload my image. How can I fix this?
A. Please make sure that the image is jpg format and that the size is smaller than 10mb. If it still doesn't work, let us know by sending an email to info_poj@portraitofjapan.com.

General

Q. Will the panel select a shortlist of entrants?
A. Depending on the number of entries, entities may be shortlisted by IMA editorial team and the winners determined by the panel.

Q. How many photos may I submit?
A. Five images will be accepted per entry. Photographers may submit multiple entries.
Q. Can I change or check the submitted images?
A. No. Please check carefully before you upload them.

Q. When will the winners be announced?
A. Winners will be announced in late July and contacted via email.

Payment

Q. What forms of payment are available?
A. We only accept credit cards.

Q. Can I get a refund?
A. We cannot process any refund. However, if you have made a mistake, please let us know.
Images

Q. May I enter images featuring non-human subjects?
A. Portraits may be of non-human subjects as long as you consider your work as a portrait.

Q. Can I submit a photograph that had been taken before 2020 then edited in 2020 or thereafter?
A. Yes, you can.

Q. How should the images be formatted?
A. Each image must be in jpg format and its size has to be smaller than 10mb. We recommend a maximum of 2000 to 3000 px longest dimension. If the size is too big, please render it smaller using an editing software. You can name your files as you like it.

Q. Can I submit photos taken on a smartphone or already uploaded on Instagram?
A. Absolutely! We care more about what you were trying to express than the format of the image.

Q. Can I submit a photograph that has been entered in another competition or award?
A. Yes, you can.

Q. Can the images post-processed?
A. Yes! Everything, from the setting of the camera to the final retouches, becomes your work. So, you can edit your images as you like, just please do not add any watermarks.

Q. Can I add captions to my images?
A. Yes, you can add titles and captions to your image by filling in the required text boxes on the entry submission form.

Q. Do judges provide feedback?
A. No, we don't provide feedback on individual work under any circumstances.
Award

Q. Is there any cost to receive my award status?
A. No, there isn't.

Q. When and where will the Portrait of Japan exhibition take place?
A. Winning images will be exhibited on digital screens at selected locations in Tokyo. The schedule and locations will be announced on the POJ website as soon as they are confirmed, so please check back soon.
Images appear on the screen randomly throughout the day, and we cannot schedule when individual images will be displayed.